AJØIM

James E. 'Jim' Elias
Golden, CO

QCWA # 36688
---
Welcome and thanks for visiting!

I grew up in Northeastern Ohio and went to undergraduate school at Youngstown State University, graduating in 1972 . Go Penguins! While attending college I worked as a tech for television station WYTV.

I am a life-long Cleveland Indians and Cleveland Browns fan . I know . but I can.t help myself.

After college, I moved to South Florida and became interested in amateur radio after I saw a group of amateurs working communications for a local event. In 1977, I obtained my Novice license and was issued the call WD4BDE and shortly after that I upgraded to Technician. While living in South Florida, I was active with the Gold Coast FM Association but did very little exploring on the HF bands.

In 1999 after graduate school, my wife and I relocated to Cody, Wyoming and I upgraded to General and received the vanity call K7JEE. We moved to Cheyenne, WY in 2002 but with work and family commitments, I was not able to spend much time on the air. About 3 years ago, we purchased a .fixer-upper. home in Coal Creek Canyon, CO, just west of Golden. The QTH is at 8,400 feet above MSL. This past year we completed remodeling and also added an addition, including a garage with a loft level that now houses my shack.

I upgraded to Extra in July 2013 while attending HamCom Colorado in Estes Park, CO. It was a special day in that my grandson Scott James passed his Technician test and my son Scott also upgraded to Extra. We are now a three-generation ham family! I asked for and received the call AJØIM, Scott is now ADØEO and Scott James is KDØWBB.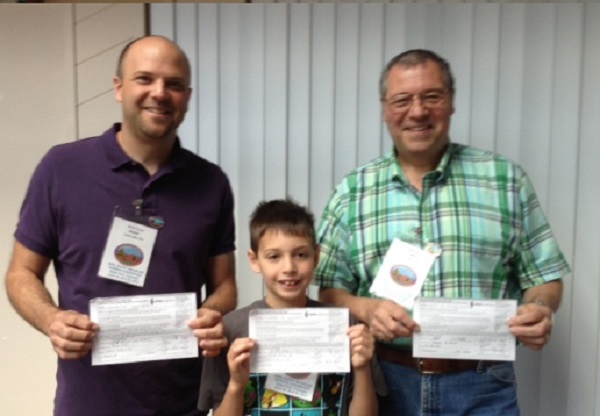 Three generations of amateur radio operators!
I really enjoy the HF bands and spend as much time as I can in the shack. Primary radio is a FlexRadio 6300, my first experience with SDR. I also have a Yaesu FT-857D that I use for portable operations. My antennas include a K4KIO Hex Beam up about 30 feet, a Challenger DX that is ground mounted and a 10 . 80 meter Cobra strung in the trees at about 35 feet.

AJ0IM/4
I retired from the City of Cheyenne, Wyoming in December 2014 and we now spend much of the winter at our condo in Ft. Lauderdale, FL. I operate portable from Florida when I can, but condo living is not really conducive to ham radio operations. My rig in Florida is a Yaesu FT-950 coupled to a TW-1020 portable antenna.

Hope to 'see' you on the air waves soon!

Best 73,
Jim
AJ0IM

SV5/AJ0IM/portable operations!
From 12 April through 19 April 2014, my wife and I vacationed in Rhodes, Greece. I packed the 857 and a TW 2010 antenna and operated portable from Rhodes using the call SV5/AJ0IM. We also traveled to Athens, where I operated as SV1/AJ0IM. Great fun and worked a lot of stations.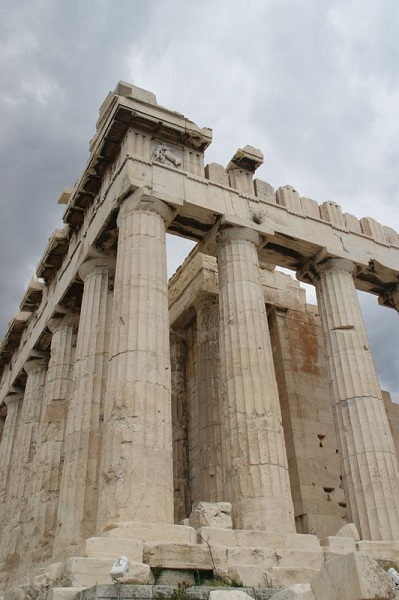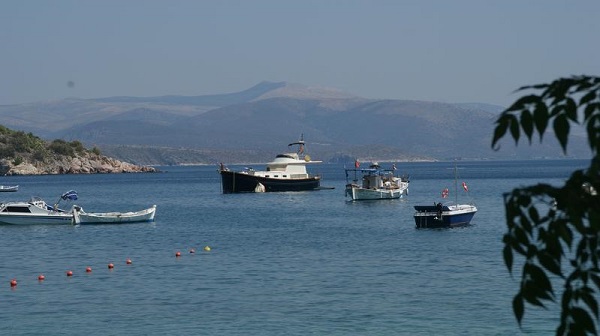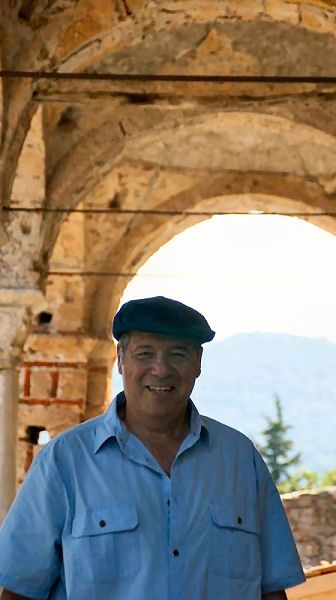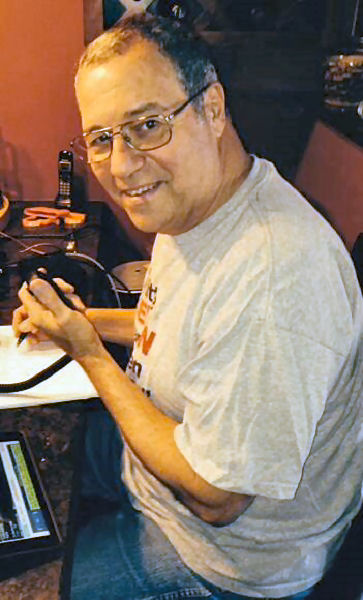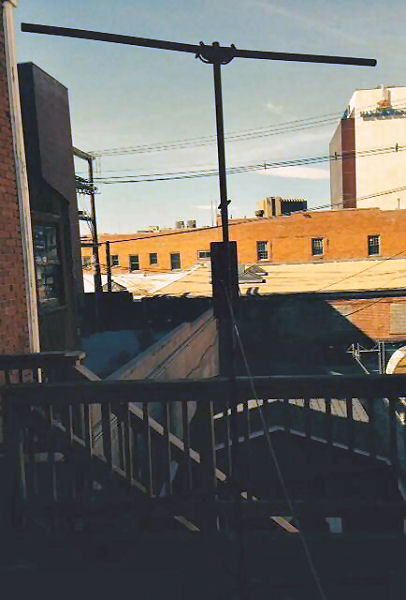 September 21, 2015